Promotions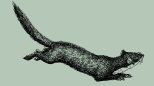 Spa free access
Bottle
of wine
NEXT HOLIDAYS
Exclusive offer
Already back in the routine?
We invite you to plan your next vacation with our special limited-time offer.
Don't hesitate... and don't miss out!!
35% off
*Book by 31-12-2023
*Stays from 16-12-2023 to 31-10-2024
BOOK PROMO
DAY PASS
Enjoy a day pass with us!
Book your day pass and enjoy our facilities with access to the Spa, use of the outdoor & indoor pool as well as snack service at noon.
Schedule: 10:00-18:00h
You can also add other activities to complete your day as you like.

LIMITED UNITS !!
Price from 45€
*Book by 31-12-2023
*Stays from 01-01-2023 to 30-12-2023
BOOK PROMO
LATE-DAY PASS
Enjoy one afternoon with us
Need a well-deserved break or simply wish to escape the routine for a few hours?

With our pass you will have access to our facilities, relax by the pool and enjoy a delicious dinner with carefully crafted dishes
Add a refreshing cocktail, indulge in a spa treatment or go for a horseback ride to complete your experience.

Schedule: 16:00-22:00h
Share a special afternoon with your partner or friends, our late-day pass is the perfect choice!
Price from 55€
*Book by 30-12-2023
*Stays from 11-07-2023 to 30-12-2023
BOOK PROMO
GIFT VOUCHER
Create your own experience and surprise with an original gift
Give away a one-night stay for 2 people and complete it with any additional services you prefer.
The voucher Includes accomodation, bike rental, free access to the Spa and a bottle of wine in the room.

You can add other services such as breakfast, dinner, massages, horse riding, upgrade the category to rustic double room or suite or even add an additional night.

LIMITED UNITS !!
Price from 140€
*Book by 30-12-2023
*Stays from 01-01-2023 to 30-12-2024
BOOK PROMO