Promotions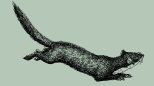 YOGA
Yoga & Meditation Retreat
We've organized a long weekend for a fun, relaxing and revealing practice for body-mind-soul. It will be a place to disconnect from all daily to-do's and to connect with yourself.

October 31st to November 3rd 2019
+ MORE INFO
SUMMER DEAL
Last Minute Summer Offer
Don't dream about your summer holidays, make it happen booking today at the best price!

Book now and start your relax time in the best way.
Up to 35% off
*Book by 31-10-2019
*Stays from 17-05-2019 to 31-10-2019
BOOK
FREE BREAKFAST PACK
Your breakfast, our gift
You give us your accommodation choose, we give you free breakfast during your stay.

Don't miss it and start your morning with the best energy!
Up to 35% off
*Book by 15-11-2019
*Stays from 21-10-2019 to 23-12-2019
BOOK
WINTER DEAL
Early Booking Winter
Do you know how wonderful is Majorca on Winter?

Book now and discover it in your winter getaway, and save some money as well!
Up to 40% off
*Book by 31-10-2019
*Stays from 01-11-2019 to 31-03-2020
BOOK
RELAX PACKAGE
Close your eyes and feel...
Relax and enjoy a hole experience with your stay including a back massage (30 mins) and aromatherapy treatment (hole body, 90 mins).
Up to 30% off
*Book by 30-11-2019
BOOK
CYCLING PACKAGE
Cycling on our routes!
We specially designed this package for our cycling lovers guests, with exclusive advantages that will offer them a full adapted stay to their needs.
Personalized routes, special menus, sport massages, full repair service, routes map and much more.

Don't hesitate to contact us for more info!
Up to 35% off
*Book by 31-10-2020
BOOK
GOLF PACKAGE
The best goulf courses in Majorca at your service!
Enjoy this golf package, especially designed for our guests with 10% off in 2 green-fees of 18 holes, in east and west course of Son Antem Golf Academy, in Llucmajor, just 30 minutes away from our hotel.

For more information and options, don't hesitate to contact us.
Up to 20% off
*Book by 31-05-2020
*Stays from 01-10-2019 to 31-05-2020
BOOK