Promotions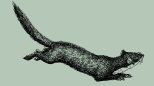 Spa free access
Bottle
of wine
GIFT VOUCHER
Create your own experience and surprise with an original gift
Give away a one-night stay for 2 people and complete it with any additional services you prefer.
The voucher Includes accomodation in a rustic double room, bike rental, free access to the Spa and a bottle of wine in the room.

You can add other services such as breakfast, dinner, massages, horse riding, upgrade the category to suite or add an additional night.

LIMITED UNITS !!
Price from 140€
*Book by 30-11-2022
*Stays from 15-05-2021 to 30-12-2022
BOOK PROMO
DAY PASS
Enjoy a day pass with us!
Book your day pass and enjoy our facilities with access to the Spa, use of the outdoor & indoor pool as well as snack service at noon.
You can also add other activities to complete your day as you like.

LIMITED UNITS !!
Price from 47€
*Book by 31-10-2022
*Stays from 19-05-2021 to 31-12-2022
BOOK PROMO
TELECOMMUTING STAYS
in the middle of nature
With the arrival of autumn and the return to teleworking, we offer you the option of enjoying a good high-speed connection in an environment of nature and tranquility.
*Book by 31-03-2023
*Stays from 27-09-2022 to 31-10-2023
BOOK PROMO
NON REFUNDABLE PROMOTION
Book now and enjoy your advantage!
Pay today and save much more on your reservation.
30% off
*Book by 31-10-2022
BOOK PROMO