Experiences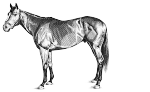 Spa free access
Bottle
of wine
Boat
excursion
Discover our island from the sea on board the "Bon Viure" boat. An unique experience to admire the most beautiful beaches and enjoy their crystalline waters.
+ More info
Horse
Enjoy a riding class in the countryside with our teacher. The classes can be done either in the riding arena or by the hotel routes depending on the experience of the rider.
Request
Yoga
Practice a selection of classical postures (Asanas), breathing techniques (Pranayamas) and deep relaxation techniques. Sessions are adapted to the needs of every client. Private lessons are also offered.
Request
Wine
tasting
Savor the best of our land in wine tastings of selected varieties both native and Spanish by the hand of our sommelier.
Request
Local Rutes
Discover the authentic Mallorcan countryside through the more than 100 hectares of native flora and fauna that surround the hotel as well as our ecological orchard and our animals. You can choose different routes and durations.
Request
Herbal
course
Make yourself your own 'Herbs' (typical drink of Mallorca), with herbs and leaves collected directly from our organic garden.
Request
Golf
The distance from your hotel and your contracted golf course is not a problem anymore! Get informed about all our comfortable services and don't worry about anything during your stay in our hotel to enjoy your favourite sport.
+ More info
Request
Cultural
Guide
Our guide will take you to visit the weekly market of Porreres, the beautiful Sanctuary of Sant Salvador (Felanitx) or the Hermitage of Montisión (Porreres).
Request